George's Pub is a popular gathering place for locals and visitors looking to unwind with friends in the sports bar or on the outdoor patio.
Join us for lunch and dinner with daily specials, available during restaurant hours.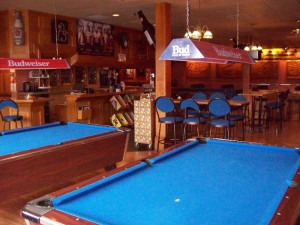 A variety of draught and bottled beers are available as well as a selection of ales and lagers. Our wines include excellent selections of BC Wines, California, South America and Australia. Or enjoy one of our cocktails featuring premium spirits and fresh juices.
Enjoy live music on the weekends featuring local and regional favorites: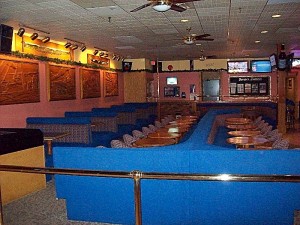 The Accelerators, Sound Collision, Rumor Red, Coldwater, 4 on the Floor, Random Order. Special events include appearances by Soul Professors, Body Heat, Ian Bagg and more…
Join our Facebook page to stay up-to-date on upcoming entertainment.
We also have pool tables, poker tournaments, dance parties, UFC pay per view, and sports games on big screen TVs.
Check out the gallery of limited edition prints and sports memorabilia or the Expo 86 wood carvings by John Weber.
Here are PDF samples of our lunch/dinner menu selections (subject to change without notice):